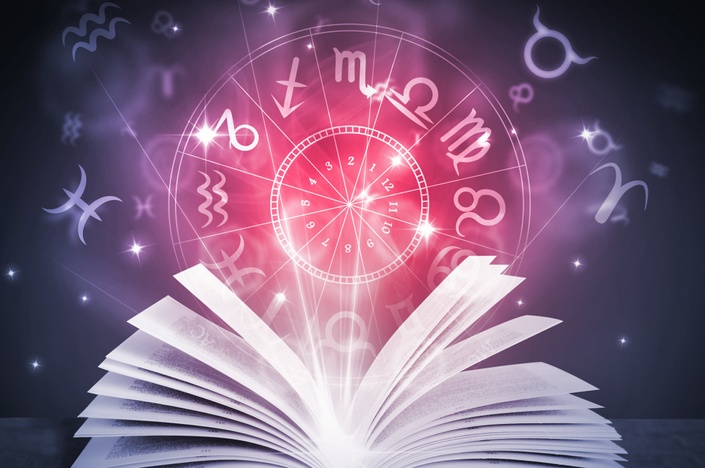 Become a Professional Astrologer ~ Mastery Course
Learn everything you need to become a successful Professional Astrologer
Enroll in Course
Become a Professional Astrologer in 8 months (or less!) plus 4 months of extra bonus material!
Receive EVERYTHING you need to become a successful Professional Astrologer!
In this course, I give you everything you need to:
~ Use astrology as a powerful self-development tool and for planning purposes
~ Understand and improve your relationships
~ Help your friends and family
~ Read charts at the professional level
~ Create a lucrative astrology-based business or add astrology to other offerings
and so much more!
Besides the crazy detailed and comprehensive curriculum, all created by me personally, there is a forum where you can ask your questions, share, and connect with the others in the group to learn and practice. I am regularly adding new content to the course as I have questions come up if the answers aren't well covered in other modules.
I made this course for busy people (since I am one, too, and I understand!) This is a go-at-your-own-pace course and if, by the end of the official course you still need more time to complete the curriculum, let me know and I will roll you into the forum of the next run of the course to extend your access for questions and connecting, at no additional tuition over what you paid for the first run of the course access. So you can study at your own pace, fully supported in your learning process. There are no live classes to work in and all material is yours to keep forever.
Course Features:
~ Step-by-step modules that build upon each other bring you to the Professional Level
~ Study on YOUR OWN SCHEDULE - Being a busy person myself, I understand the challenges to advancing education and creating a new vocation while managing the many variables of life!
~ 1 year access to private forum for questions, sharing, and practice (plus the option to extend forum access at no additional tuition if you need more time)
~ Course materials are downloadable and your forever after tuition completion
~ Quizzes in the prerequisite portal to make sure you get the basics down
Whether you are wanting to learn astrology just for learning about yourself or helping family and friends, as a hobby, or wanting to use it as all or part of professional offerings, this program will assit you in reaching your goals!

It is very unusual to find a course for career education that you can pay off your investment so quickly. I have had many businesses for decades and astrology as had the highest and quickest and highest return on my investment of all of them AND I have had MANY participants in this course who have used the knowledge they gained from my teachings added to their own efforts to pay off their investment within months. Of course I can't make any guarantees as with any education, using what you learn is in your hands but I definitely teach you all you need to get paid to do astrology.

"5+ stars! The best astrology course!
I just completed Annie's Astrology Apprenticeship Program and I can confidently say that it has already completely changed my life! I have been an aspiring astrologer for a few years. I was mostly self-taught but completed a few courses online to try and further my progree. I was disappointed with each course I took, finding they always fell flat and were simply a regurgitation of information you can find for free online. Additionally, I found a lot of the information was mundane and lacking a deeper meaning and perspective. When I came across Annie's course, something in me told me that this was what I had been searching for. I signed up, even though I was hesitant to spend the money. I completed the course quickly since I already had a solid background in astrology but I can tell you that it in no way was lacking or a disappointment. It was exactly what I needed! The course answered all the questions I had had for years but couldn't find answers to as well as tied together all the information I had learned over my 5-year study of astrology. It was like the missing puzzle piece I had been unable to find until now. This course gave me the final push I needed to start doing chart readings for other people and begin to take my business to the next level. Within a few days of starting the course material, I started to receive immense downloads of information during sleep as well as an increase in my intuitive abilities while practising chart reading. Annie and her assistant are amazingly welcoming, supportive and knowledgeable. I am beyond grateful to Annie for creating this course and that I found it that fateful day! If you are on the fence about this course, I can tell you that it is beyond worth it! Annie is an amazing teacher, human and spiritual leader. Her warmth is palpable and her passion for astrology and the betterment of all is inspiring and motivational. I will definitely be investing in her business course as well. Thank you, Annie!!"

Lacey ~ Canada

"After a lifelong interest in astrology I decided to enroll in Annie's Become a Professional Astrologer ~ Mastery Course, and I'm so glad I did. She makes what could be complicated and nebulous material comprehensive, relevant and applicable to every day life. After only being enrolled a short time I've already gained more understanding of myself and the people in my life, especially my husband. Thanks to Annie, I'm seeing how helpful astrology can be in navigating important relationships!"

~ C.C. ~ California
"I am only on month 4 of
Annie Botticelli
's Becoming a Professional Astrologer Mastery Course and I have more than 10 people asking me to do chart reading and wanting to pay for it."
~
Adriana Custeau ~ Canada
"Again I want to tell you that I really appreciate your Becoming a Professional Astrologer Mastery Course! Even though I was already really deep into astrology, your course gave me the confidence to do it professionally! After only 3 months of being enrolled in your course, I started working as a professional astrologer, first by donation but now fully paid, and I get best feedback. I love what I do and I love to help people to get a new point of view on their life.
So thanks again for your work and I would definitely recommend your course to other students!
Best wishes from Germany!

Take care!"
Layne W.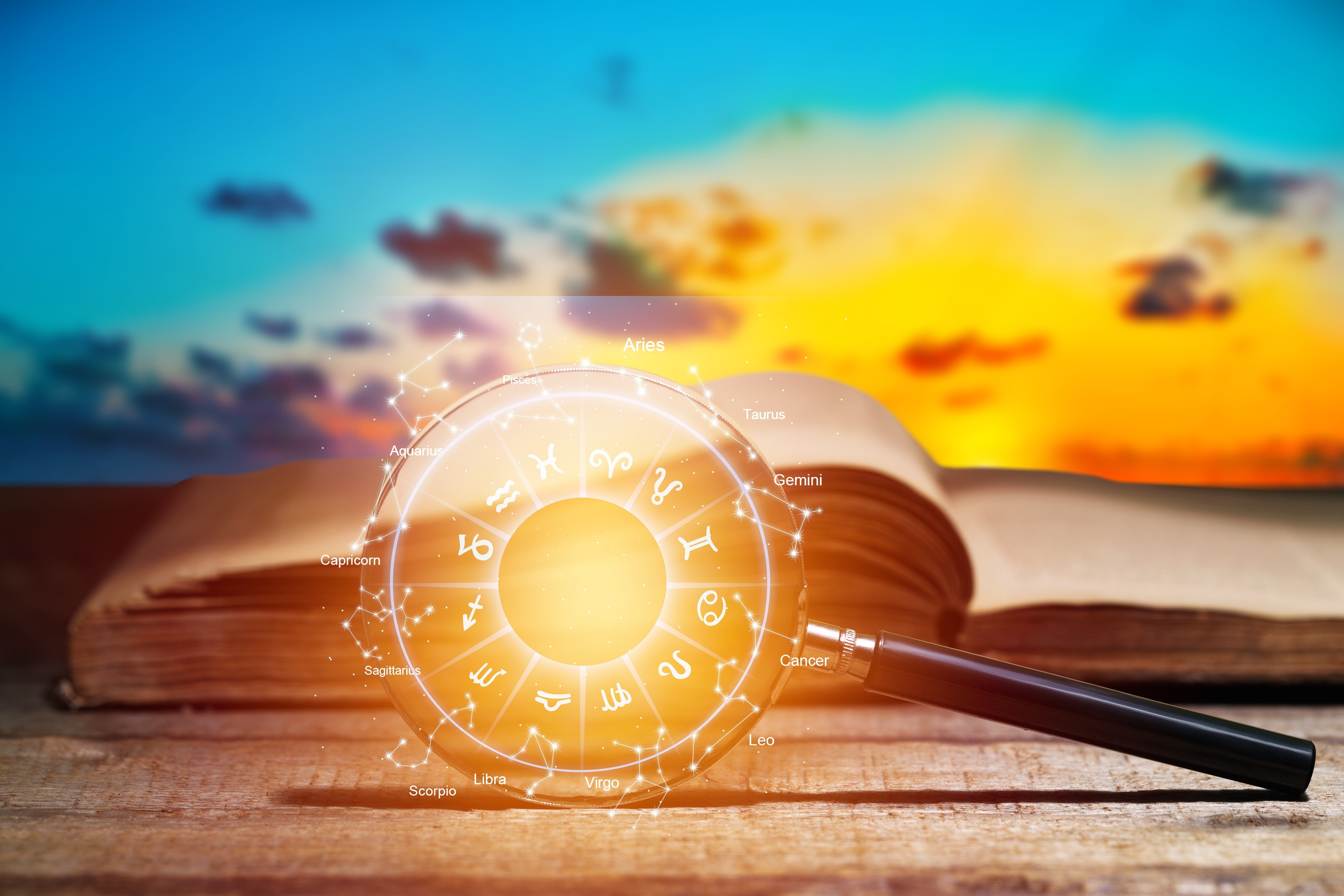 This course has rolling enrollment and starts at your registration! You will receive:
~ My Astrology Basics & Beyond prerequisite curriculum. This is the first month of study and will prepare you for more the more advanced learning.
~ 7 months of CORE CURRICULUM in the main learning portal.
There are 8 months total for the prerequisite and core curriculum which cover everything you need to do professional readings! I have seen situations where participants start doing readings professionally much sooner than the 8 months.
PLUS, you receive 4 additional months of bonus materials.
AND
~ 12 months access to the secret, private forum where you can ask questions as you go through the material. You can share, practice, and hone your skills in this protected nest to give you footing to soar in your astrology practice!
"First of all, I just want to say how much I am so utterly and devotedly grateful for you and your magic. You have really changed my life. Really. I just want you to completely know that. I have been interested in astrology my whole life but i never would be REALLY doing this if it wasn't for you. I am in a constant state of being enthralled right now, and to top it all off, I have never had so much confidence in my life. Things are happening that I never thought would happen. People are telling me how much I help them and I hear their stories and sometimes I actually cry. I have never felt so fulfilled or had more purpose. What can I do to repay you?? I love you so much. I have never even met you but I imagine I would be constantly laughing with you if/when I do. Just two Sag spirits. I just want you to know this (and I know you do know a lot of this already). I just want you to know everyday how much you have brought joy and optimism and knowledge and inspiration and confidence and enlightenment into my life. I give you gratitude from the bottom of my heart!"
D.D.M. - Canada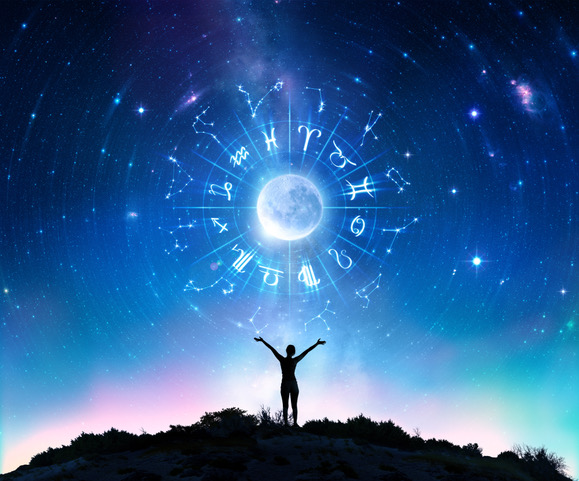 Astrology came to me by amazing synchronicity one evening while I was standing in line for a restroom at a concert. That fated day, the ever-brilliant Bridget, precocious astrologer by passion, school-teacher by profession, "commanded" (she has ALOT of Aries in her chart ;) ) me to be her friend. Saying YES to her was one of my best decisions EVER.
Bridget looked at my chart and told me I would become a "famous" astrologer, be an author, and help people all over the world. At the time, I was a pharmaceutical rep for a major drug company and locked in the "golden handcuffs" of the corporate world. My soul was yearning for something different, for my purpose. As things started to manifest the way Bridget said they could, I marveled, "You can really see all of that in the chart?!" I have come to understand that some things you see "in" the chart, this is the SCIENCE of astrology. But more information comes in "off" the chart. This is the ART OF ASTROLOGY :)
By seeing the magic of my chart and astrology, I was able to step out of my corporate job and overall unsatisfying life experience, and into the LIFE OF MY DREAMS! I have been free of having to work for anyone else and only done "work" that is in line with my passions for 13 years. I am so excited to assist fellow seekers in seeing those things for themselves and others through Astrology.
"re. Annie Botticelli's Becoming a Professional Astrologer ~ Mastery Course ~ You would be hard pressed to find a more generous, knowledgeable and thoughtful spiritual guide. There are no smoke and mirrors here - Annie Botticelli is the for real - real deal. ♡ her!"

~ Barbara Good Smith ~ Texas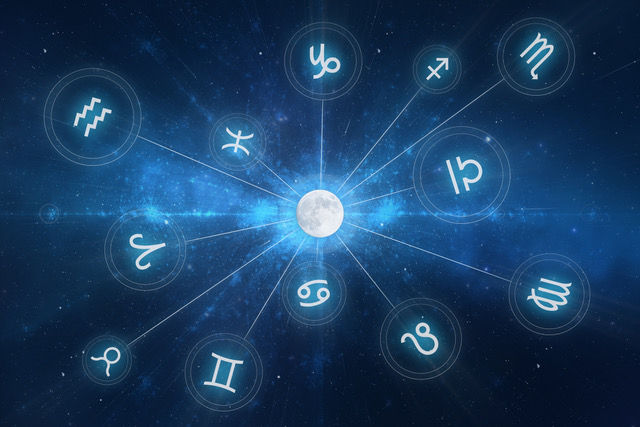 The Basic Curriculum Includes:
~ Signs, Houses, Planets, Transits, Aspects - You will use this info in EVERY chart reading!
~ Chart Reading Formula ~ The "Anatomy" of a Chart Reading ~ You will use this in covering:
- Natal charts
- Progressed charts
- Solar return (birthday) charts
- Solar charts (done in absence of a birth time or for an additional dimension of reading)
- Transit charts
- Synastry (Composite) charts (how 2 or more people mesh together)
~ Moon Cycles ~ How to follow them, how to best use them, and more!
~ Using the Ephemeris ~ This is one of the most important tools in astrology and most students do not know how to use it!!
~ Retrograde Planets - in Transit, Natal, and Progressed Charts
~ Major Planetary Cycles
~ How to Read a Horoscope Chart, aka "Do Horoscopes" ~ You will also receive the monthly charts I use to do my horoscope videos!
~ Eclipses
~ Answering questions I receive often like, "When will I have $?", When will I have love?", What am I supposed to be doing with my life/my purpose?, and more
~ Astrological Timing - Business launches an~d other timing questions/planning
~ North & South Nodes - I think these are the most important aspects of a chart!
While you learn, you have access to ask questions in the private, secret forum, bringing the learning to a very personal level. I also show you how to read horoscope charts.
This is also a CERTIFICATE COURSE. You will receive a certificate after coursework completion.
You can be very involved with the group forum or learn in the backdrop. The course is set up so that when you have more time you can put more into the program, and when your schedule is busy, you can save the playbacks, assignments, and group forum review for when you have time.
If you haven't taken my Astrology Basics & Beyond Course, it teaches the basics and it is a pre-requisite. It is included at no additional when you register for the Astrology Apprenticeship Program.
"Spirit led me to Annie Botticelli's YouTube Channel on Astrology. I started looking at other YouTube Astrology Channels and was very drawn to her energy. I knew that she was the Astrology teacher for me and signed up for her beginner's class on Astrology and later her Becoming a Professional Astrologer ~ Mastery Course. I feel that her mentorship and course has helped me better understand who I am and to help others on their life's path. I am an Intuitive so learning Astrology initially was quite a challenge. Let's just say that I now have my own YouTube Channel for Intuitive Astrology based upon Annie's sage wisdom, boatloads of experience, and enthusiasm for Astrology. Without reservation, I highly recommend Annie as your Astrology Mentor and will be sending people her way."
Sincerely,
Alise, Louisiana
"I was hesitant at first before purchasing this class, mainly because I buy a lot of things I end up not using at all or not finishing … #risingsag
A friend of mine convinced me to give this a try nonetheless, as I have always been really into astrology, and I don't regret following her advice a bit. Annie's course is clear and easy to follow, it worked well for me
as I already knew some basics but it is structured in a way that it will totally work for an astrology rookie;
I was never bored (that is a record #mercuryinsag) and much to my surprise I was at last able to finish something!
I really loved the fact that Annie gives a lot of references outside of her own works and videos, and her course is already a ton of material to scavenge,
suggesting some life-changing books which I have also finished! #marsinvirgo
She also taught me the astute method to keep learning beyond finishing the course.
The lovely private astro-community was always there to help and that was just the icing on the cake.
Thanks Annie!"
M.Z. ~ Italy
If you have any questions about this course to help you make this is perfect for you and your situation, email here: mailto:[email protected]

Low monthly payment plan available.
Discount for paying in full and also full payment receives full curriculum access instead of dripped modules.
RE. VAT FEES....PLEASE NOTE if you are in a country that imposes VAT FEES, THIS COURSE IS VAT EXEMPT but to make sure you don't get charged those fees, don't use the link on this page, instead go to this link and scroll to the bottom of the link page to use payment buttons there. Enrollment at this link won't impose VAT fee: https://www.anniehelpsyou.com/programs/astrology-a...
If you have any questions, email at: [email protected]
Your Instructor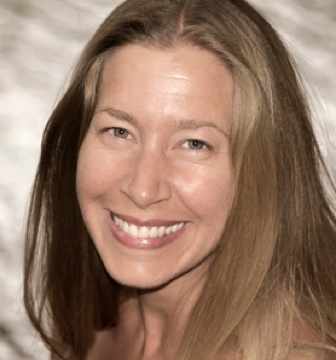 Annie is an Internationally-Renowned Youtube Personality, Astrologer, Business and Self-Development Mentor, Trainer of Astrologers & Coaches, Teacher of Practical Magic, Visionary Author, Blogger, Website Hostess and Incubator for Up-and-coming Bloggers at CozybySweetStarlight.com, Maker of Organic Bath & Beauty Products, Developer of Subliminal Brain Amplification Products, and Founder and Author ~ Luminous Life Publishing ~ Books & Beyond. She brings almost 2 decades of diverse experience as a successful Spirit-prenuer, Astrologer, Teacher, and Mentor to all the courses she creates.
Courses Included with Purchase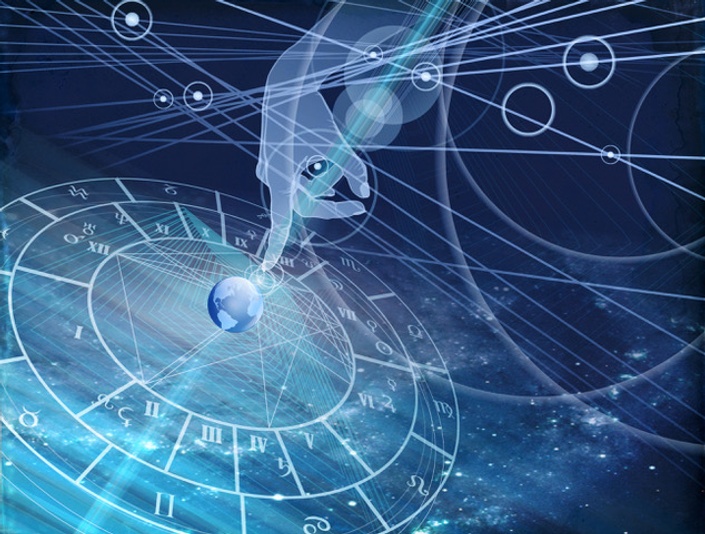 Astrology Basics & Beyond
Learn all the Astrology Basics & Beyond!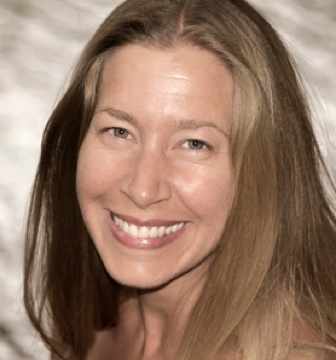 $150
Original Price: $150
If you want to use astrology as part or all of a professional offering, this course will definitely prepare you to do this! If you just want to learn astrology to help yourself and others, then this is still for you, too :)
Let's do this!
Annie